June 2022
As another academic year marked by the ever-shifting demands of the COVID-19 pandemic winds down, I am excited to share with you the many inspiring initiatives currently underway at the Centre for Migration Studies which speak to the continued commitment of our affiliates and staff to moving our work forward.
Working Paper Series
This year, CMS launched its Working Paper Series to showcase the many research initiatives conducted under the CMS umbrella. The Series is published by an interdisciplinary team of faculty editors composed of CMS Director Antje Ellermann, Alessandra Santos (Associate Professor, Theatre and Film), Matthew Wright (Associate Professor, Political Science), and Gaoheng Zhang (Associate Professor, Italian Studies), with Tori Yang (PhD candidate in Sociology) serving as Editorial Assistant. The first set of issues in the Series features interdisciplinary research projects funded through the CMS Faculty and Graduate Student Collaborations Grant Program, with the first two papers already published on the CMS website.
International Workshops & Visiting Scholars
The Centre for Migration Studies has continued with its full slate of programming: in 2021/22 we hosted 51 events! After a fall term of hybrid programming and a return to virtual events in January, CMS is now prioritizing in-person events to allow our community to (re)connect in person. In addition to our speaker series, research and policy roundtables, Research Group meetings, Grad Student Power Hours and community luncheons, the Centre also hosts international research workshops to facilitate collaborations between UBC and non-UBC migration and mobility scholars.
In the spring and summer of 2022 alone, CMS is organizing three international research workshops:
Public Views of Immigration and Diversity: Causes and Consequences for Policy was co-organized by Matthew Wright (Associate Professor, Political Science) and CMS Director Antje Ellermann, with financial support from the Konrad Adenauer Foundation, Ottawa Office. The workshop, which built on the work of the CMS Political Behaviour Research Group, brought together leading scholars of public opinion from Canada, the United States, and Germany with Canadian policy practitioners to share and discuss cutting-edge work analyzing what people in immigrant-receiving countries think about immigrants and immigration, why they think it, and how knowing the answers to these questions shapes the policy-making process. In addition to discussing latest research, workshop participants reflected on how their work sheds light on broader relationships between researchers, the media, and policy makers.
The workshop Graphic Narratives of Migration, funded by a SSHRC Connection Grant and CMS matching funds, brought together 40 migration scholars from UBC and our institutional partner Concordia University with Vancouver-based graphic artists — including students from UBC's Master of Fine Arts program — to collaborate in the creation of a collection of migration narratives in comics form. Organized by CMS Director Antje Ellermann, Frederik Byrn Køhlert (Associate Professor of Art, Media and American Studies, University of East Anglia), Sarah Leavitt (Assistant Professor of Graphic Forms, UBC), and Mireille Paquet (Associate Professor of Political Science, Concordia University), the workshop also featured a keynote address by British graphic novelist Kate Evans who discussed the process of writing her graphic novel Threads from the Refugee Crisis, including the ethical challenges of making artistic representations of vulnerable people in precarious situations.
A third workshop, Decolonizing and Indigenizing European and Migration Studies through Indigenous Storywork Methodologies, will take place this summer and is co-organized by Markus Hallensleben (Associate Professor, German Studies) and Biz Nijdam (Lecturer, German Studies). It is funded by a SSHRC Connection Grant and matching funds from several academic partners, including CMS. The workshop is part of the work of the CMS Research Group on Narratives and centres Jo-ann Archibald Q'um Q'um Xiiem's educational storywork methodologies.
Despite the pandemic-related travel disruptions, CMS has been able to host 7 visiting scholars over the course of the academic year. The engagement of these scholars and policy practitioners in the work of the Centre has greatly enriched our research, programming, and networks: Berglind Asgeirsdottir, Iceland's former ambassador to Russia; Demetrios Papademetriou, Distinguished Transantlantic Fellow and President Emeritus of the Migration Policy Institute in Washington, DC; Margie McHugh, Director of the Migration Policy Institute's National Center on Immigrant Integration Policy in Washington, DC; Marie Sandberg, Associate Professor in European Ethnology and Director of the Centre for Advanced Migration Studies at the University of Copenhagen (Denmark); Conrad Ziller, Assistant Professor of Political Science at the University of Duisburg-Essen (Germany); Mathias Kruse, PhD candidate in Political Science and Sociology at Aarhus University (Denmark), and Tarik Englmann, MA student in Political Science at the University of Kassel (Germany).
Graduate Training
Graduate training has always been an integral part of the Centre for Migration Studies' commitment to research excellence. This spring we launched our Mentor-in- Residence Program, with Rima Wilkes (Professor of Sociology) serving as the Centre's inaugural mentor. The role supports CMS graduate affiliates in navigating the interdisciplinary field of migration studies. Dr. Wilkes led a discussion on professional and academic development as part of the CMS Grad Student Power Hour in addition to making herself available for informal conversations with interested graduate students.
I am excited to announce the launch of our CMS Fellows Program this summer. The program will recognize outstanding graduate and advanced undergraduate students who are pursuing migration and mobilities related studies and research at UBC.
"I am excited to announce the launch of our CMS Fellows Program this summer. The program will recognize outstanding graduate and advanced undergraduate students who are pursuing migration and mobilities related studies and research at UBC."
The program will provide an interdisciplinary community for these students by offering shared work space, research awards, faculty mentorship, and involvement in the Centre's Research Groups, Grad Student Power Hours, and other CMS programming.
Community Engagement
Thanks to generous donor support, CMS has been able to create a new pilot staff position. In February, we hired an Engagement Strategist to advance the Centre's commitment to building relationships with community-based organizations. The two-year part-time position allows CMS to expand existing relationships between the university and the community, focused on research, advocacy, and capacity building. Together with CMS Community Liaison Sean Lauer (Associate Professor, Sociology) and CMS Director Antje Ellermann, the Engagement Strategist also supports the work of the Centre's Community Advisory Board. This newly-formed board is composed of an initial group of 13 members from mostly community-based local organizations as well as some private sector and government representatives.
Policy Engagement
The Centre for Migration Studies continues to engage with policymakers and the broader public on critical questions of immigration and immigrant integration. In the fall, CMS co-sponsored two hybrid symposia on migration and integration at UBC Robson Square. Speakers from across North America shared their insights into the key trends they expect to see in Canadian migration and integration policy during the post-COVID recovery phase, and how these compare with developments in other major migration destination countries. A highlight was an armchair discussion with Catrina Tapley, Deputy Minister, Immigration, Refugees and Citizenship Canada (IRCC) and Dr. Demetrios Papademetriou, Convener, Transatlantic Council on Migration and Co- founder of the Migration Policy Institute, moderated by CMS Policy Liaison Dan Hiebert (Professor, Geography).
The Centre's policy engagement has been further strengthened by Dr. Hiebert's secondment to IRCC, where he serves as the Department's first ever Academic-in- Residence. At IRCC, Dr. Hiebert is situated in the Strategic and Program Policy Sector where he supports policy development on international student recruitment, economic immigrant selection, immigrant settlement in non-metropolitan regions, and the relationship between immigration and Canada's housing markets.
Global Migration Podcast & International Art Competition
This year we launched the third season of our Global Migration Podcast, titled "Resonant Research: Collaborations in Migration & Mobility Beyond the Academy." Hosted and produced by Gabriele Dumpys Woolever (MA student in Geography), this two-part season includes six episodes. The first half of the season, released in January 2022, features personal stories from three people making their way in Canada as noncitizens during COVID-19. These stories are part of a collaborative project between UBC researchers in the Department of Geography and the Migrant Workers Centre in Vancouver, BC, titled "Temporary Foreign Workers During the Time of COVID-19." The project was supported by funding from the Social Sciences and Humanities Research Council of Canada.
The second half of the season will continue in summer 2022 with three more episodes that take a storytelling approach about current research by UBC migration and mobility scholars and their community collaborators.
Building on the success of last year's International Art Competition, CMS launched a second round of this juried competition, inviting both established and emerging artists to submit an artwork on migration. The 2022 competition was jointly supported by the work of the CMS Mobilities Research Group and CMS Research Creation Group and speaks to the importance of arts-based research and the contributions of artists to academic conversations about the causes, consequences, and experiences of global human migration and mobility. Artwork by A.P. Payal won first prize, and a video by Kunsang Kyirong was awarded the honourable mention. The submissions were fiercely competitive, with these two pieces standing out as the most original, thought- provoking and meaningful contributions to the space between art and scholarship.
None of the above initiatives would have been possible without the skill and dedication of our staff as well as the many faculty and graduate student affiliates who give of their time, energy and expertise. I am immensely grateful for the financial support we continue to receive from UBC's Excellence Funds, the Faculty of Arts, the Departments of Political Science, Sociology, Geography, Anthropology and Central, Eastern and Northern European Studies, and the Peter A. Allard School of Law, as well as the administrative support provided by the Faculty of Arts. I am also pleased to report that, in February, the Centre for Migration Studies was approved by the UBC Senate as a research centre within the Faculty of Arts.
I wish all a restorative summer and look forward to (re)connecting in-person in the new academic year. And of course we cannot wait to celebrate with you at our (belated) Centre Inauguration Party this fall!
With gratitude,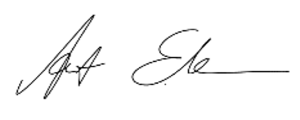 Antje Ellermann
Professor, Political Science
Founding Director, Centre for Migration Studies