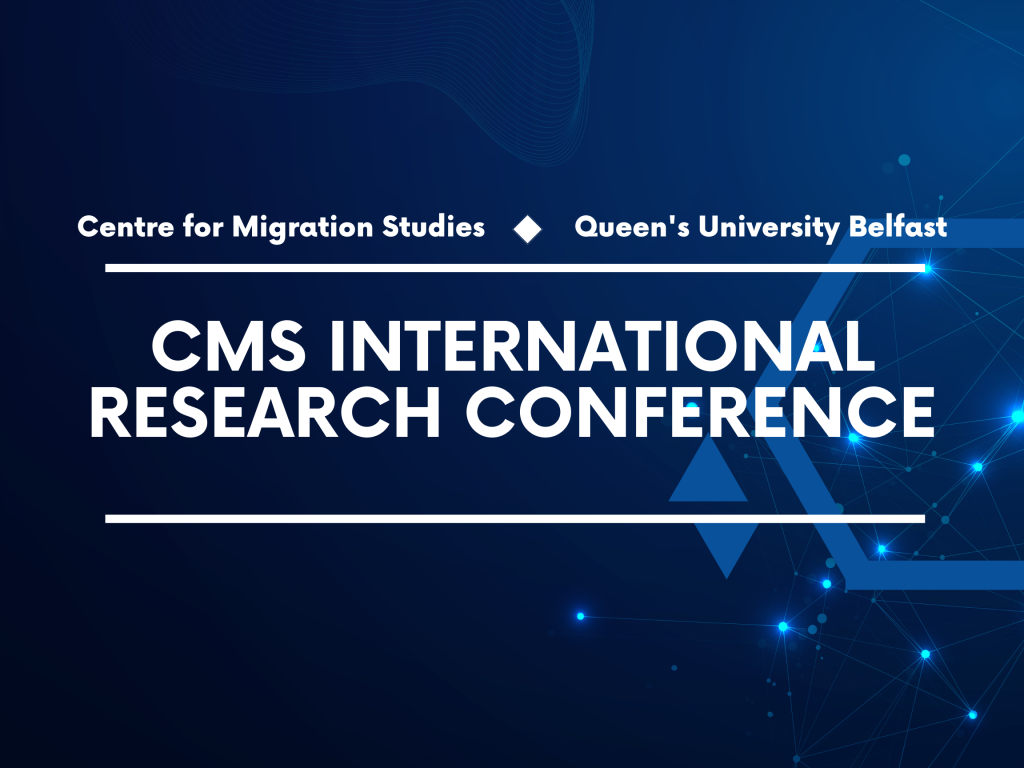 Our first annual International Research Conference (Apr 25-26, 2023) in conjunction with Queen's University Belfast was a huge success!
Designed to foster interdisciplinary dialogues among graduate students and early career researchers working on borders and migration, this year's conference featured various cutting edge presentations across four panels: "Placemaking and belonging", "Mobility in policy", "Vulnerabilities and representation", and "Gender and migration"; plus, an intensive workshop on publishing-oriented writing practices in the field. The full list of panels can be viewed here. The keynote speech was given by Shahram Khosravi (Professor of Social Anthropology, Stockholm University).
We hope to see you at next year's Annual Conference to be held in collaboration with Hong Kong Baptist University.
Until then, check out a few sample images from this year's event!