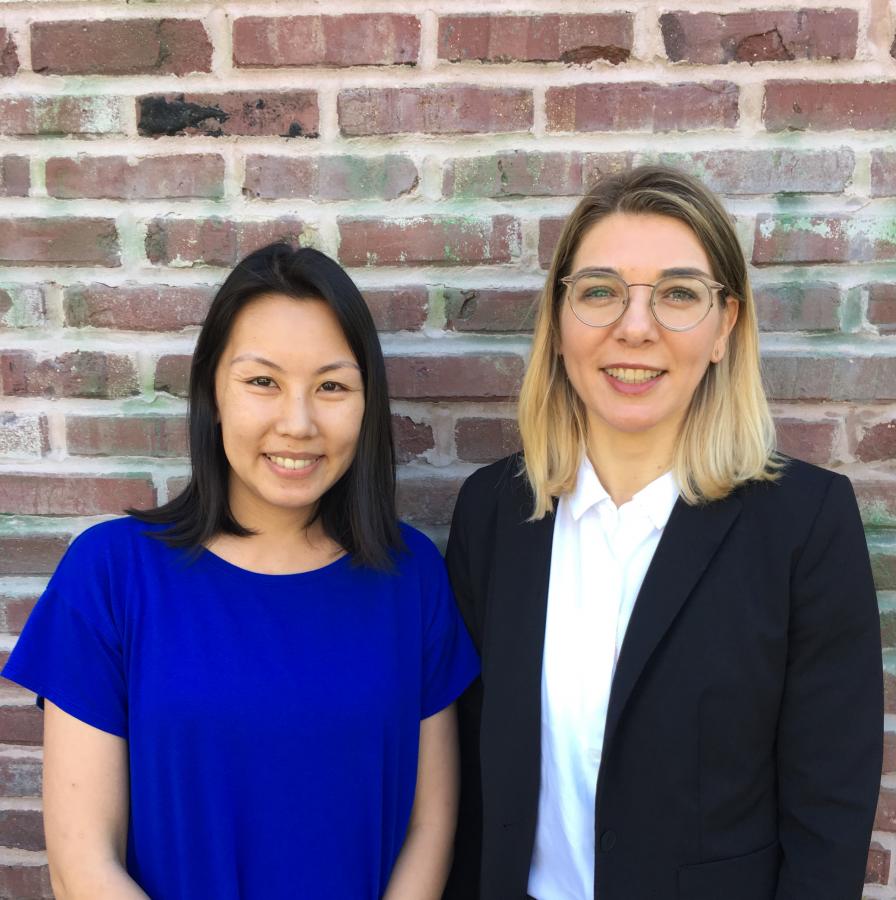 S.U.C.C.E.S.S. & Dr. Sara Pavan develop a community-university research partnership
"Our research needs to be an organic process, from ethics application to knowledge mobilization. We were in this together from the beginning."
After connecting through the UBC Migration symposium in the spring of 2018, Amy Cheng at S.U.C.C.E.S.S. and Dr. Sara Pavan took their first steps to develop a research partnership by co-designing an inquiry into the civic engagement and political participation of newcomers across Metro Vancouver. S.U.C.C.E.S.S. and Sara Pavan bring complementary critical perspectives to their research partnership. As partners, they are motivated to generate and share evidence about the state of multiculturalism in Canada as it relates to policies, services, and democratic participation in society. Together these partners are building bridges between the community expertise and connections at S.U.C.C.E.S.S., one of the largest immigrant- and refugee-serving agencies in Canada, and the approaches of academic investigation offered by Dr. Pavan, a social scientist and Postdoctoral Fellow at the University of British Columbia. Their community–university research partnership is based on aligned interests. Through their partnership, they hope to generate fresh understandings of diverse newcomers' experiences in becoming actively engaged as leaders and participants within and across local communities.
S.U.C.C.E.S.S. and Dr. Pavan are implementing a multi-stage strategy that benefits from their respective expertise. They see the importance of developing a partnership with smaller initial steps. As partners, they build reflection into their process at all stages, including developing funding applications, a process which has been fruitful for communicating about their priorities as collaborators and for obtaining funding for their continued work. At this stage of their project, they have conducted three types of interviews—life histories with newcomers, and semi-structured interviews with key community organizers and politicians of immigrant backgrounds. Interest and uptake in the research is high among the many stakeholders involved, which its leading partners welcome as a sign of a timely and relevant project.
Dr. Pavan and S.U.C.C.E.S.S. look forward to sharing preliminary findings in a community townhall in the fall of 2019, which community members and other collaborators are anticipating. During the townhall, potential interventions will be explored and discussed between local, governmental, and organizational stakeholders in an open forum. Through interviews that have been conducted they are already seeing preliminary evidence which suggests that traditional conceptualizations of multiculturalism from the 1970s have evolved. They envision that this research will help to generate newer and more sophisticated ideas related to integration, diversity, and inclusion among newcomers in Canada. As partners, they believe that the value of their collaboration comes from their shared commitment to providing evidence of the importance of services, their mutual commitment to the subject of research, shared trust in one another's strengths, and their interest in encouraging knowledge exchange. As their partnership grows, they are building foundations for future research by offering insights about newcomers' engagement, participation, and leadership in their local communities.