Exploring Systemic Barriers to Economic Security of Racialized Newcomer Women and their Overcoming Strategies
A conversation with Nasim Peikazadi (PhD Candidate – University of British Columbia)
Joined by colleagues:
Monika Imeri- PhD Candidate- Carleton University
Roxana Fazli- Master's student- Memorial University of Newfoundland
Serah Ghazali- Manager – Women's Economic Council (WEC) BC
12:00pm – 1:00pm — Pacific Time (PT) 

Location: Online via Zoom

Free & open to the public. To register, fill out the RSVP form below.
[ Abstract ]
Entrepreneurship has become a popular undertaking to reach economic stability among newcomers in Canada. Immigrant women, particularly those from racialized groups, experience less economic security, in general, and in their entrepreneurial ventures, compared to other immigrant groups. Her Own Boss! (HOB) is a community-based participatory research project that provided Racialized Newcomer Women (RNW) in Ottawa, Metro Vancouver, and St. Johns with weekly training sessions on entrepreneurship along with increased facilitated connections between services and immigrant women, relevant mentorship, and other relevant support.
The methodology of this community-based participatory research project has been informed by the two lenses of intersectionality and feminist community research frameworks to create a deeper understanding of the experiences of RNW at the intersection of gender, race, and class.
The findings of this study are based on substantial data gathering from project participants across the three regions and during the two years of the HOB project from 2019-to 2021. The RNW were given the chance to participate in a variety of qualitative research activities and discuss the challenges and barriers they experienced while striving to become self-employed. The findings of this study identify seven categories of barriers to self-employment for RNW: financing, skills and human capital, social capital, cultural and social environments, intersecting identities, health-related factors, and COVID-19 related factors.
The findings also highlight the significance of the training sessions, as well as the obstacles encountered by various service providers in providing support services to RNW. Based on the findings, this study recommends multiple ways to address barriers faced by RNW. In addition, this study suggests strategies that Canadian governments (municipal, provincial and federal) can employ to help local service providers provide adequate and supportive entrepreneurial services to RNW.
[Bios]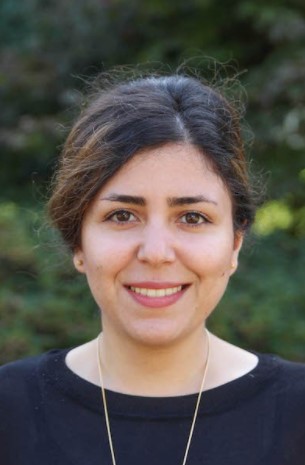 Nasim Peikazadi is a Ph.D. candidate in the Department of Educational Studies at the University of British Columbia. Her doctoral research focuses on a critical understanding of the identity negotiations of Iranian migrants within transnational social and emotional sites. Her professional research focuses have been on the social and economic inclusion of immigrants and refugees of racially marginalized communities. With an anti-racist feminist and decolonial perspective, she investigates the roots of inequalities at the intersection of race, gender, ethnicity, and the global power imbalance. She works with multiple methods in qualitative research approaches, including community-based and arts-informed research.
In Her Own Boss project, Nasim worked as the BC research lead and the national research lead during the second year of the project.
 Monika Imeri is a PhD candidate in the Department of Geography and Environmental Studies at Carleton University. As part of her doctoral research, Monika aims to assemble, document, and analyze "the lived experiences of development-led displacement" in order to develop a more profound and complex understanding of the political economy of housing and neighbourhood changing processes in Canada's capital. She has also worked in various research projects relating to socio-spatial inequality in Canadian cities and the everyday geographies of race and gender. Furthermore, as part of her commitment to mobilize her research skills outside of the academy, Monika has been involved in several local initiatives in Ottawa where she has been working closely with community organizations and local advocates for urban justice. She was Ottawa's research lead during the second year of the "Her Own Boss" project.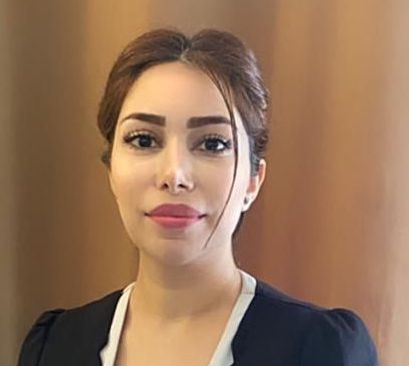 Roxana Fazli is a newcomer to Canada.  After years of working and studying in science in Iran, she decided to follow her passion for people and transition from a Ph.D. Science program to a master's degree in Employment Relations at the Memorial University of Newfoundland.  Soon after arriving in Canada, Roxana started to lead the research activities for the "Her Own Boss" Project in St. John's. Prior to this, she participated in other research projects, including one on "The Social image of Women in Afghanistan between 2000-2020".  Roxana is currently serving as a project manager with Women's Economic Council and Collective Interchange, the NL delivery partner of "Her Own Boss" project. She is working on a project titled "New World, New Way" which focuses on addressing systemic barriers impacting immigrant women's success in businesses and employment.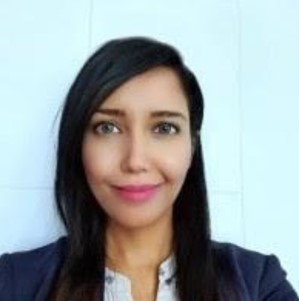 Serah Gazali is Co-Manager of the Women's Economic Council and leader of its BC operations. She has a decade-plus of non-profit experience focused on high-impact community economic development and in applying a feminist intersectional lens. Serah also completed an M.A. in community studies and digital justice from the Institute of Gender, Race, Sexuality and Social Justice at the University of British Columbia, Vancouver, B.C.
Personal Career Highlights:
In 2009, Serah created a precedent in UNHCR case law, allowing women from the Middle East to claim refugee status based on gender or religious persecution.  

At the age of 23, she opened her first company "Speak Up", employing eight people in less than a year.

Later, after moving to Canada, she became a settlement counsellor for Arabic- and Spanish-speaking refugees, and then the senior counsellor in charge of helping more than 3,000 refugees as part of the Federal Government's accelerated Syrian refugee resettlement project.  

Then, in 2018, Serah stood as an official witness before The House of Commons Standing Committee on Canadian Heritage where she presented report findings relevant to

Motion 103

, calling on the Government of Canada to condemn racism and Islamophobia. 
[ About the Migration Grad Student Power Hour ]
The Centre for Migration Studies Grad Student Power Hour provides opportunities for UBC graduate students to share their research on migration beyond their home departments and network with faculty and students from across the university and in the broader community sector. The Power Hour will begin with 10 minutes of networking opportunities, followed by a 30 minute talk and 20 minutes for discussion. Anyone is welcome to attend. We look forward to seeing you there!
Please RSVP for this virtual event below.